Popular Residency Sites
Here is a small sampling of cathedrals around the UK which are popular for choir residencies.
We would be happy to work with your choir to find a residency that fits your needs and goals in one of the many cathedrals and churches in the UK, Ireland, and Scotland.
Canterbury Residency Program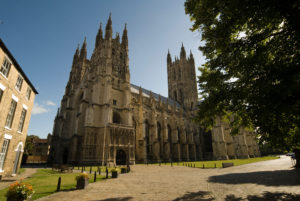 Day 1, Saturday: Depart from the USA
Our Cathedral residency begins with an overnight flight from your closest international airport – with full meal/beverage service and in-flight entertainment – to London, England, and the start of our Canterbury Cathedral residency and spiritual pilgrimage.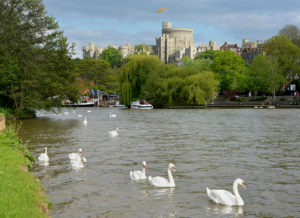 Day 2, Sunday: Arrival in England (D)
Upon arrival in London, we meet our MCI Tour Manager and board our motorcoach for Windsor Castle. The largest inhabited castle in the world and home to British Kings and Queens since 1236. The castle is also home to St. George's Chapel, the burial site of King Henry VIII. His remains are located in a vault between the choir aisles. After listening to a short service of Matins in the chapel, we can explore the castle and grounds. In the late afternoon, we'll travel to Canterbury and check-in to our accommodations and meet for a group dinner before going to bed.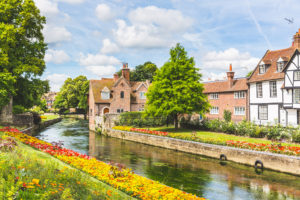 Day 3: Monday: Canterbury (B, D)
This is an important day. It's our only time for rehearsal before we start singing services. Following breakfast, we head to the Cathedral for a guided tour of the building and grounds, before meeting in the choir school for a morning practice session. After lunch, we have some time to walk through the city before meeting back at the Cathedral for a short rehearsal in the quire (it's the place the choir sits in a Cathedral). After we vest, we line-up in the choir aisle and process into the stalls to sing our first service of Evensong at Canterbury Cathedral. After the service, we have dinner and free time before turning in for the night.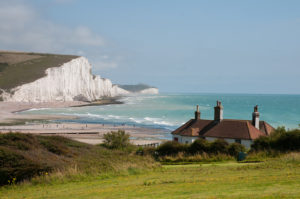 Day 4: Tuesday: Dover (B, D)
Today we travel the short distance to Dover and the famous White Cliffs. We enjoy have a guided tour of Dover Castle and learn more about King Henry VIII and the sinking of the Mary Rose. The remainder of the afternoon is free to explore the beach, take an optional harbor cruise or rest. In the afternoon, we return to the Cathedral to prepare for and sing a service of Evensong. After the service, we have dinner and free time.
Contact Us to Learn More
For more information on a Cathedral Residency, complete the form or call us at 1-800-395-2036 to speak with our Cathedral Residency Experts directly.